Tips For Your Corporate Event
Tips For Your Corporate Event
Hi, I'm Pat with Rob Albert's Event Services. Thanks for booking your corporate event with us. The purpose of this video/article is to let you know what you can expect before and during your event. We'll cover what to expect from the planning process and what we need before your event, what to expect on the day of when you arrive. During soundcheck and during your presentation, we'll review some microphone and public speaking techniques. Here are 5 tips for your corporate event!
1. The Planning Process
So what can you expect from the planning process? We'll work with you and your organization's planner to discuss the following. We'll talk about your technical needs. Do you need a video screen or a tv? Do you prefer a handheld microphone or a lavalier? And we'll talk over any other special instructions or special parts of your presentation.
You may have. Here are some of the images of setups you may be working with.


2. Your Presentation
We'll talk about the type of presentation you're giving. Are you giving a traditional podium presentation in front of an audience? Are you doing a more active in the round audience engaged presentation? We'll also talk about the flow of your event. Are you the only speaker? Do you have speakers speaking at different times or speakers speaking in different locations in multiple sessions?
And do you have a remote audience? Do we need to live stream the event or set up remote viewing in another area of your event space? Next, we'll need a copy of your presentation before the day of your event. This is to ensure that we can test it on our computers before the day of the event to avoid any compatibility errors.
You're more than welcome to bring your computer on the day, if that makes you feel comfortable. But for backup purposes, we'll always need a copy to make sure that your event runs smoothly. We don't store any presentations after your event, so no worries about us holding on to any of your information.
Let's take a look at a helpful presentation tip . Make sure that all the images you use in your presentation are high resolution, though it may look okay on your computer, low resolution images don't translate well to larger screens. Talk to your marketing department if they prepared the presentation or with us to ensure you're using the correct images, we can test them ahead of time to make sure they look sharp.
So what format do we accept your presentation in? We can support PowerPoint, keynote, Canva, Google Slides, and a ton of others. But due to that wide acceptance of file types, it's crucial that we get that copy from you ahead of time. And let's take a look at another helpful presentation tip. When you're preparing your slide deck, make sure to use bullet points on your slides.
Too much text makes it difficult to read and keeps the slide looking rather messy. Bullet points with an image will help keep your audience engaged by giving them a broad overview of the discussion, but entices them to listen to what you're saying because it isn't written in front of them. Take a look at this example.
Note that on one slide, it's full of text. There's a lot going on and that's gonna be tough to read from a long distance. Let's reformat it. By using bullet points with an image, it gives the listener an overview, but they wanna listen to what you have to say to expand on all of those points, making your presentation that much more effective.

3. Arrival and Soundcheck
So we've gone through the planning process. Here are some tips for your corporate event and what you can expect the day of. We'll be there plenty ahead of time with everything set up and tested before you arrive for your sound check. We'll set up that sound check time during the planning process, but it's important for you to be on time so that you can ensure you feel comfortable with how everything looks and feels when you arrive.
Come find us in your presentation space. We'll be wearing a shirt with our logo on it so we're easy to find. We'll have a copy of your presentation queued up. Unless otherwise agreed upon that, you'll bring your device, your microphone will be ready to go, and a wireless presentation remote will be available to you to control your presentation from anywhere During the sound check.

Be sure to speak as you'll be speaking at the event. This will help us dial in your voice so that you sound your best. We'll go over some microphone and public speaking techniques in the next section. We wanna work with you to make sure you're feeling comfortable with all the aspects so that you ace your presentation. Check out some of our past Corporate events before the next tip

4. Public Speaking Tips For Your Corporate Event
Let's talk about some microphone and public speaking technique tips for your corporate event. If you're a pro of public speaking and using microphones, feel free to skip this section. But the fact of the matter is, most of us aren't. We put this section together to help you prepare to sound your best the day of your presentation:
One of the most popular mics is the wireless lavalier. The most commonly used lavalier types are the ear clip mic that is placed over the ear and hugs your cheek, as well as the mic that clips onto your lapel. Both are powered by battery packs that can be tucked away in your pocket or attached to the back of your waistband.
Wireless mics are popular because they give the speaker freedom to move and gesture easily.
The lectern mic often referred to as the podium mic is a favorite choice of the professional style speaker. Who prefers to both rely on and conceal his or her notes.
While handheld microphones are less common, they're often used for backup. In the event the lavalier or the lectern mic fails like a lavalier. The handheld mic allows you to move freely. However, you can only gesture with one hand.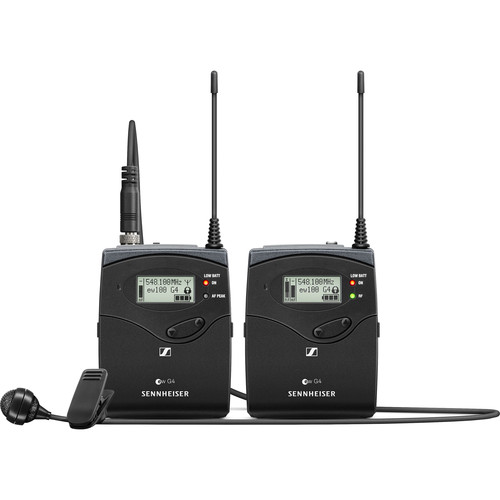 Now that we've identified three types of mics, Let's take a look at a few ways to interact with these microphones. When working with a lavalier, you'll want to clip this mic approximately four to six inches below your chin. Keep in mind that there are two important factors to consider when using this type of mic, your hair and clothes.
If your hair is long, there is a chance your hair can brush over the mic, causing a scratching sound, and muffling your voice. So pay special attention to keeping your hair off your face and away from the front of your shirt. Also, consider the type of clothing you'll wear because you'll need to conceal the battery pack.
You must ensure that when you clip it on the back of your pants or skirt, it is hidden by a jacket, sweater, or shirt. And if you wear jewelry, avoid pieces that are big, noisy, and can potentially collide with the mic. The lectern mic is more challenging, so anytime you can request a lavalier, do so. The challenge with the fixed lectern mic is that it makes the speaker want to lean in toward the mic. If a lectern mic is your only option, arrive to the venue early and test it out ahead of time.
Position is everything when it comes to working with a handheld mic. The trick to getting the sound just right is distance. Too close to the lips and you'll sound muffled as if you're taking an order at a fast food restaurant. Drive-through, and if you hold the mic too far away from your lips, the audience won't be able to hear you and the volume of your voice will be inconsistent.

Also, the angle of your head and the way you hold the mic are important. Keep your chin up project and hold the mic at a 45 degree angle, about three inches from your mouth. All right, let's talk public speaking. The microphone is an amazing piece of technology that amplifies our voices to be heard in huge spaces.
Though it can do this incredible feat, it's important to speak confidently and clearly. In order for it to accurately do its job, be sure to practice your presentation or speaking in general in the mirror. One of the biggest contributors to a confident, well-spoken sound is posture. You don't need to sound like a boxing ring announcer, but projecting is super important to make sure you're heard clearly, so be sure to get your practice in before the day of your event.

5. Other Tips For Your Corporate Event
Let's talk over some other helpful tips and tricks. Are you running a raffle or door prize? If so, make sure to use names instead of numbers. Numbers are difficult to track and names are much easier to hear over the microphone as you announce the winners. It also reduces the amount of time needed for the raffle because nobody's looking for the number and everyone knows their own name.
Consider having all of the winners come up to the side after all the announcing is done, and make it so that you don't have to be there to win. Write those winners down on a list and you can contact them after the fact if they don't come up and see you. This will also reduce the amount of time the raffle takes up to keep that audience engaged.
Another thing to do is to time your presentation. When you're practicing at home or in the office, make sure that you time yourself, you wanna make sure that you're communicating efficiently and keeping the audience engaged. A long presentation generally loses people's attention, so make sure that you're communicating efficiently, effectively, and keep yourself timed.

We hope that you found these tips for your corporate event helpful. If you have any questions throughout the process, feel free to reach out to us. We can't wait to work with you and help make your event a success.
SOME OF OUR PAST CLIENTS
Kelsey + Jose's Wedding at Millwrights Restaurant in Simsbury CT Millwrights draws a very foodie clientele to their unique venue. It's all about the food at these weddings as it was with Kelsey and Jose's wedding. They staged three heartfelt toasts during the multi-course meal. But when it was time to transition down to the…
Continue Reading