Bored With The Ordinary Guest Book?
Having all of your guests' signatures in a book does have sentimental value, but don't you think you could shake it up a bit? Believe it or not, there are many different ways to go about your guest book; it is all up to your personal choice and your imagination.  Here are a few examples to give you some inspiration:
Have their signatures create a mosaic of the lovely couple-it's personal AND unique!
Personalized wine bottles with the signatures of your guests are bound to be a treasured keepsake.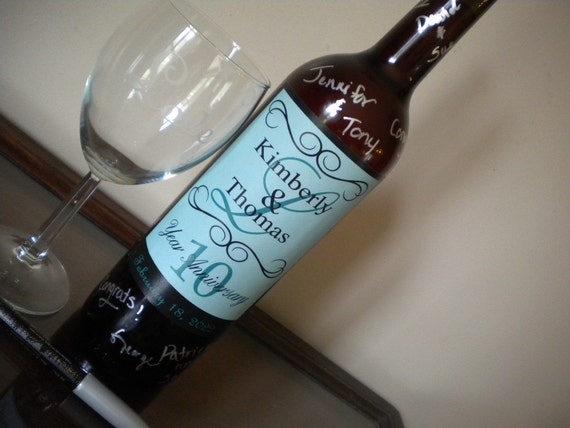 A "Family Tree" taken to the next level will definitely catch the attention of your guests.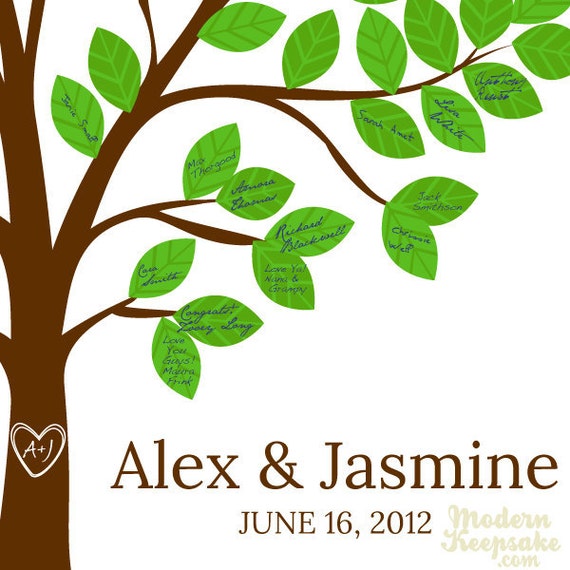 Puzzle pieces can be signed and then put together to create a beautiful and memorable masterpiece.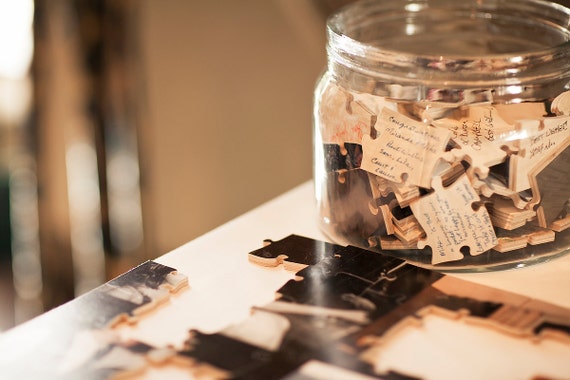 For more inspiration check out: http://www.etsy.com/search?includes%5B0%5D=tags&q=unique+guest+book&page=1
Get creative and get working!